Below you will see all of the programs in the Muskegon, MI area that we at Preferred Chrysler Dodge Jeep RAM of Muskegon are part of. If you would like to learn more about these programs or how we have helped out with them we would be happy to share! You can call us at (877) 703-5846, contact our car dealership near Muskegon, MI online, or stop in at see us! We are glad that you're interested in hearing more how Preferred Chrysler Dodge Jeep RAM of Muskegon has helped out with organizations around the Muskegon, MI community.



A.G.A. Nation is the grass roots connection to the action sports world. Since 2007, AGA Nation has delivered "adrenaline style" events and programming throughout the Midwest and United States.
Alliance - Forging the right friendships; Run with the right crowd
Attitude - Bring a positive mental attitude every day to family, friends, work and school
Authentic - Never sell out; be your own person
Ability - Maximize your ability to the fullest. Be well rounded
Active - Keep fit; exercise, stay off the couch!
Anti-Bullying - Treat others as you would like to be treated. Establish an environment of acceptance.
Achieve - Reaching your goals everyday in life, school and family.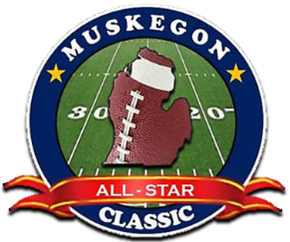 The Muskegon All-Star Classic (MAC) is West Michigan's only high school all-star football game. The MAC gives graduated senior athletes an opportunity to showcase their talents with the best student athletes in the Greater Muskegon area, as well as become eligible for scholarship funding from The WV Foundation. The MAC champions leadership, academic achievement, community service, and athletic achievement.  


 
70 Times 7
Establishes accessible and effective systems of basic support so that ex-offenders re-entering their community from prison/jail and persons recovering from addictions will b e a strong and vital part of their families and neighborhoods. Those systems include relational support and programs to sustain addiction and drug recovery, employment, life skills coaching, counseling services, transitional services and mentoring.

American Red Cross ? Sandy Relief
The American Red Cross prevents and alleviates human suffering in the face of emergencies by mobilizing the power of volunteers and the generosity of donors.

Coast Guard Festival
Committed to honoring men and women of the United States Coast Guard by:
-Hosting a nationally recognized festival that honors and respects the men and women of the Coast Guard
-Hosting a festival that provides family friendly activities
-Focusing year round on the men and women of the United States Coast Guard serving in the West Michigan area.
-Building relationships with Coast Guard leadership that fosters the theme of "Grand Haven ? Coast Guard City USA!"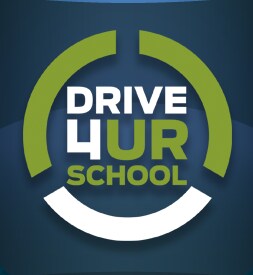 Drive 4 UR School
Developed by Ford Motor Company as a fun, engaging way to help schools raise money to support their sports and extracurricular activities. Local Ford and Lincoln dealerships partner with a local high school to conduct a test-drive fundraising event. For every valid test drive completed, Ford will donate $20 to the participating high school, up to $6,000!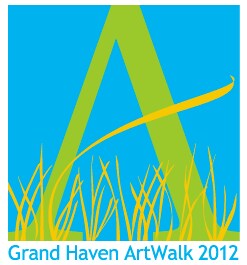 Grand Haven Artwalk
An annual celebration of artists, local businesses and members of the lakeshore community  in a collective collaboration of art. Artists from the local area and beyond participate in an art competition in the following categories: photography, painting, mixed media and sculpture.

Grand Haven Christian Schools
We are a Christian school, teaching from the reformed perspective, believing that God is Lord of all areas of life. We have classes ranging from pre-school through 8th grade, in the academic disciplines as well as physical education, band choir, music, visual art, computer technology and introductory Spanish.




Helen DeVos Children's Hospital
Specturm Health's employees and physicians share a common mission: to improve the health of the communities we serve.

Mayo Clinic
As a not-for-profit organization, Mayo Clinic reinvests all earnings into improving patient care. Yet philanthropy provides essential support as we develop better methods to understand, predict, prevent, diagnose and treat disease, and train the next generation of physicians and scientists.


Mercy Health Partners is committed to being the most trusted health partner for life by building strong, genuine, long-term patient relationships through patient-centered, personalized primary care; coordinated specialty services and care management; and convenient access to the health system.

National Kidney Foundation

The National Kidney Foundation, a major voluntary nonprofit health organization, is dedicated to preventing kidney and urinary tract diseases, improving the health and well-being of individuals and families affected by kidney disease and increasing the availability of all organs for transplantation.

Pound Buddies
At Pound Buddies, our core purpose is to care for homeless dogs and find them new loving families.  Our mission is to?Provide shelter for homeless, abused or neglected dogs.  To report a case of animal neglect or abuse, please call (231) 724-6007 or 911. Facilitate the adoption of homeless dogs into loving new homes.  Increase community awareness of pet overpopulation and encourage owners to spay/neuter pets to decrease the number of adoptable dogs euthanized simply because there aren't enough homes for them.  Provide temporary shelter for lost or stray dogs who are picked up or brought in by law enforcement or concerned citizens.  If you are looking for a lost dog, see how we can help you re-connect with your lost friend.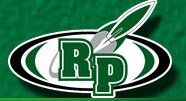 Reeths Puffer Schools
White Lake Area Community Education will work responsibly to meet community and family needs by offering unique opportunities to learn and grow


Rett's Foundation
The core mission of the IRSF is to fund research for treatments and a cure for Rett Syndrome while enhancing the overall quality of life for those living with Rett Syndrome by providing information, programs and services.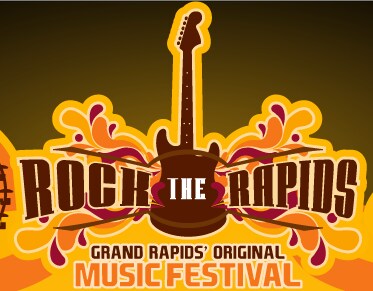 Rock the Rapids
Local music festival committed to providing a full entertainment experience for the Grand Rapids community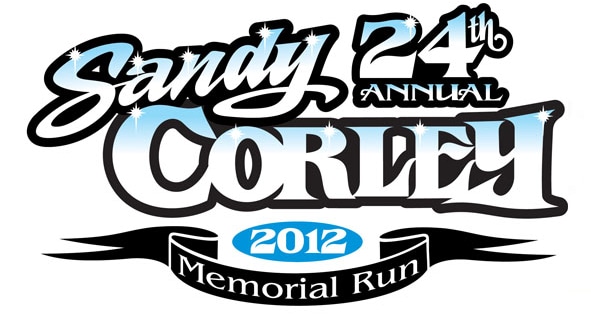 Sandy Corley Run
Sandy Corley started the Fremont Michigan Chapter of the Harley Owners Group in 1986. He was the owner of Sandy's Harley Davidson Sport Center and was the charter member and strong supporter of the small but dedicated group of riders in the area.
Sandy passed away on June 29, 1989 after suffering with cancer. The fall the first event was held in Sandy's honor. The Sandy Corley Memorial Run was a tribute to Sandy by the members of the chapter and his family and friends. There was a ride, an auction and plenty of fellowship amongst the riders. The proceeds of the first event and the following 4 years went to the American Cancer Society in Sandy's name. The event has continued to grow for the last 23 years. Each year the members of the Fremont Harley Owners Group come up with new ideas to raise more funds for cancer treatment.


Shoreline Christian
Shoreline Christian School educates students in preschool through grade 12, challenging them to grow academically, socially and spiritually. Our goal is to teach them how to think, rather than what to think.
Working in partnership with parents, we help young people become discerning individuals who know how to use what they've learned for God's glory.

Side Effects Inc.
Side Effects Inc. specializes in raising advertising and sponsorship revenue to fund new equipment and provide a revenue stream for high school athletic departments nationwide.
Our mission: to develop and nourish relationships within communities while making a difference, serving Christ and positively affecting people's lives. 
St. Jude's Children Hospital
The mission of St. Jude Children's Research Hospital is to advance cures, and means of prevention, for pediatric catastrophic diseases through research and treatment. Consistent with the vision of our founder Danny Thomas, no child is denied treatment based on race, religion or a family's ability to pay.
Our vision is to be the world leader in advancing the treatment and prevention of catastrophic diseases in children. This vision will be pursued by providing outstanding patient care? by conducting basic, translational and clinical research designed to elucidate biological mechanisms, understand disease pathogenesis, improve diagnosis, enhance treatment outcome, prevent diseases and minimize adverse consequences of treatment? and by educating health care and scientific research professionals. Through these efforts we seek to cure and enhance the quality of life for an increasing proportion of children who come to us for treatment, and by expanding and sharing knowledge, to advance treatment of children with catastrophic diseases worldwide, while developing strategies to prevent catastrophic diseases in children.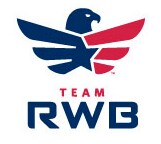 Team Red, White and Blue
Team RWB's mission is to enrich the lives of America's veterans by connecting them to their community through physical and social activity. By creating authentic relationships, developing physical, psychological and social health, and brining back the military sense of pride and being a part of a team, Team RWB enriches the lives of our veterans.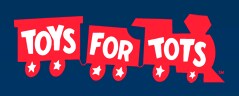 Toys for Tots
The mission of the U. S. Marine Corps Reserve Toys for Tots Program is to collect new, unwrapped toys during October, November and December each year, and distribute those toys as Christmas gifts to less fortunate children in the community in which the campaign is conducted.
The primary goal of Toys for Tots is to deliver, through a new toy at Christmas, a message of hope to less fortunate youngsters that will assist them in becoming responsible, productive, patriotic citizens.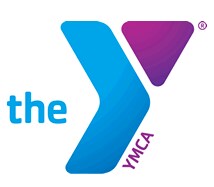 YMCA
The Y is a leading nonprofit organization for youth development, healthy living and social responsibility. 
The Y is a powerful association of men, women, and children committed to bringing about lasting personal and social change. With a focus on nurturing the potential of every child and teen, improving the nation's health and well-being and providing opportunities to give back and support neighbors, the Y enables youth, adults, families and communities to be healthy, confident, connected and secure.