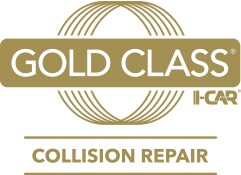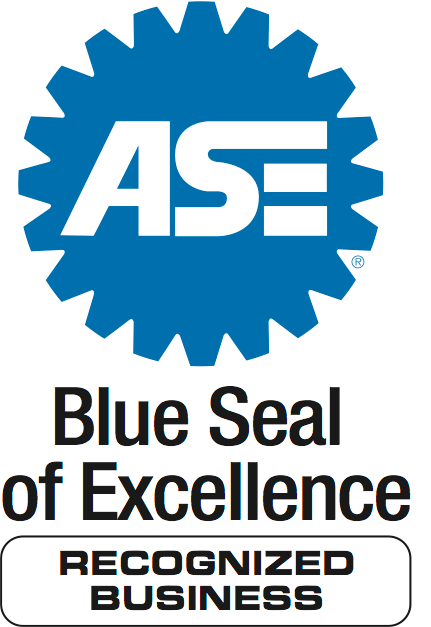 ---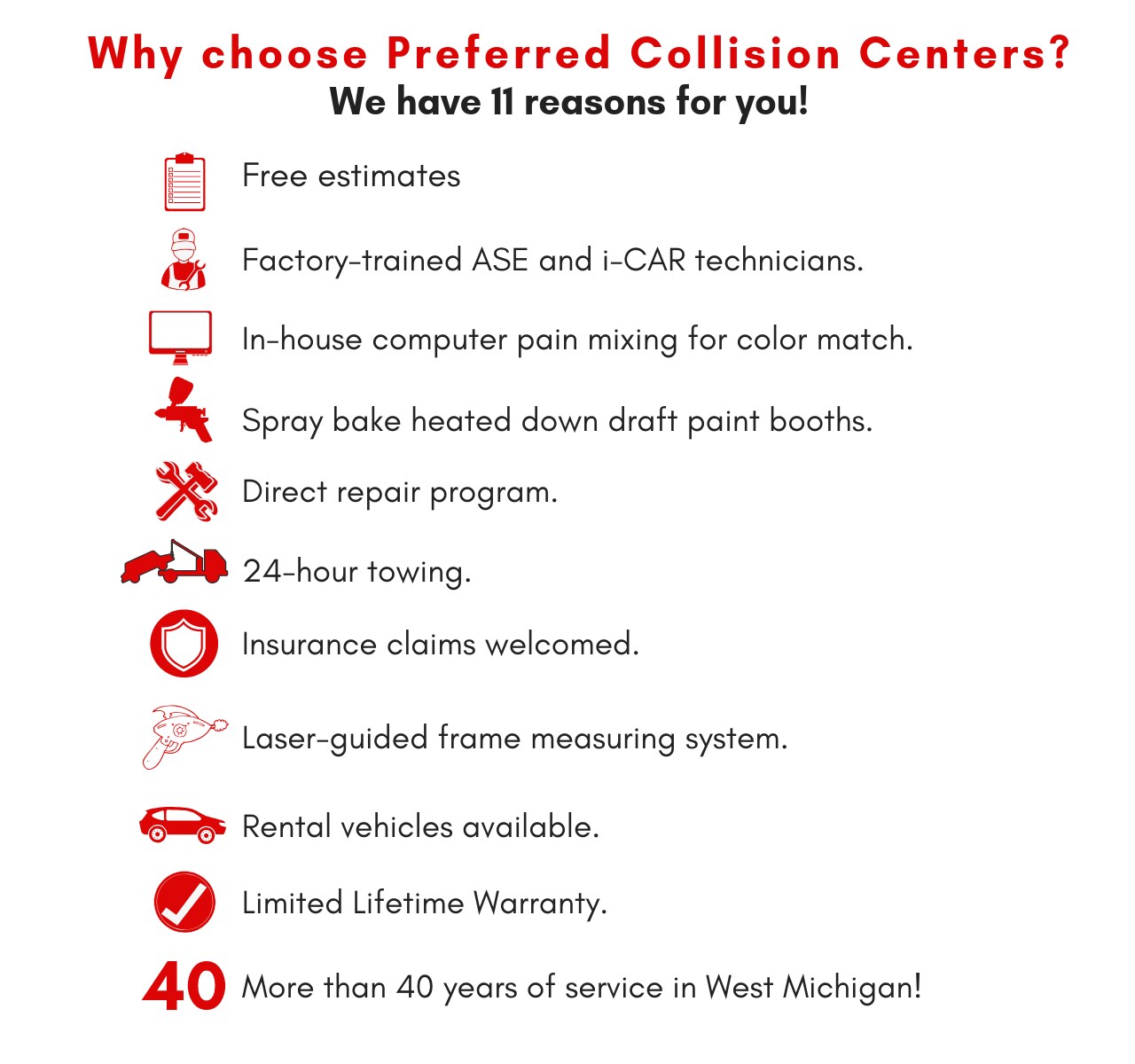 ---

When you have an accident, one of the many challenges can be coordinating your vehicle repair between your insurance company and the body shop.  You can relax - at Preferred Auto Body Shop, we take care of that for you.  Our team maintains great relationships with many insurance providers so chances are we already have a relationship with your insurance company. The biggest beneficiary of that relationship is you. You will save valuable time during the entire vehicle repair process. Working with Preferred Auto Body Shop in Muskegon allows you the peace of mind in knowing your car will be repaired right, and with the highest attention to your needs.
It's just one of the many ways we help minimize the disruption to your life and get you back on the West Michigan roads.

REMEMBER!

You have the right to choose us and we will handle the "auto insurance" part of the hassle for you.

---
Make an Inquiry
Preferred Collision Center of Muskegon 
is a family owned and operated state of the art Full Service Auto Center serving the Muskegon area for over 40 years. Our ICAR certified technicians repair all makes and models with strict adherence to the manufacturer's standards, to preserve the safety and resale value of your vehicle. While we certainly work with all insurance companies, our top priority is always the vehicle owner. As a Pro Consumer Auto Body Shop, we will assist you with the complex process of dealing with your insurance company.
We Repair by Manufacturers Standards
No matter what vehicle manufacturer, we work by standards set by the factory.We only use procedures that are dictated by the manufacturer. Our I-Car trained technicians are committed to excellence, and taking pride in providing the highest quality parts and service.
If you are looking for the highest quality collision repair services available call Preferred Collision Center of Muskegon and we will start the process right away. You can rest assured that your vehicle will be repaired the right way, preserving the resale value of your car, and keep you and your passengers safe.
You have the right,

by law

, to select the Auto Body Shop of Your Choice.
We can submit our estimate for approval to many Insurance Companies
Experience a vehicle refresh at the Preferred Chrysler Dodge Jeep RAM of Muskegon Auto Body Shop, serving Muskegon, Fremont, Whitehall, Montague and Ludington.
Most of us are safe drivers and always take the necessary precautions behind the wheel. But, even the best of us can get into accidents. In the event this might occur, you can count on the Preferred Chrysler Dodge Jeep RAM of Muskegon auto body shop to have your back. Whatever it may be, a broken windshield or window, dents, or scratches, our team can restore your vehicle to 'showroom new' status with ease. That means less of a headache for you, and more time enjoying that factory finish you first fell in love with.
For repairs, touch ups, paint jobs, and more, make an appointment with Preferred Chrysler Dodge Jeep RAM of Muskegon today. You can easily reach our body shop, proudly serving Muskegon, Fremont, Whitehall, Montague, and Ludington by phone, online, or simply coming to our body shop at 3146 Henry St in Muskegon, Michigan.
Did you know that by Law you have the right o select the auto body shop of your choice? Look for Body Shop Near Me.

and don't be intimidated and allow and insurance company to "steer" you into one of their Direct Repair Shops.

Why choose Preferred Collision Centers? We have 11 reasons for you:
- Free estimates
- Factory-trained ASE and I-CAR technicians.
- In-house computer paint mixing for color match
- Spray bake heated down draft paint booths
- Direct repair program
- 24-hour towing
- Insurance claims welcomed
- Laser-guided frame measuring system.
- Rental vehicles available
- Limited Lifetime Warranty
- more than 40 years of service in West Michigan!